School IT Support
After running for a number of years supporting and working in conjunction with onsite IT technicians. We have the expertise that can be used on a regular site visit, weekly, bi-weekly and monthly or ad-hoc basis.
If you have an onsite IT technician we can help with the more complex issues that may be out of their comfort zone.
Throughout the years we have worked with and still support a number of local schools in the Southend area, such as Temple Sutton Primary School, Fairways Primary School and Edward Francis Junior and Infants School.
The services we offer but not limited to are:
New server upgrades
Wireless LAN managed systems
Smartboard or Digital boards
CCTV security
Access Control fob systems / Gates and Barriers
Backup solutions onsite and offsite
GDPR compliancy for IT
Email services such as Google for education or Office 365.
Regular IT support visits
Disaster recovery
SIMS deployment to classrooms etc
ITHelpDirect has always been a top provider for local schools for IT support and solutions, giving primary and secondary schools a large variety of services gained from years of experience directly working with schools, we personally ensure that your schools IT infrastructure is operating to the best standard to guarantee both students and teachers are able to seamlessly begin each day without obstruction. The schools that use The
ITHelpDirect for their systems have been able to expand their infrastructure and need not worry about meeting new demands that are being pressured on educators to incorporate technology more within the learning environment, devices such as personal computers, servers, Zyxel and Ruckus Wireless access points, class projectors, Alcatel IP telephones and printers are just a small example of what we cover and provide for our clients so the school is guaranteed to exceed expectations in incorporating technology into the students learning and the facilities services.
We strive to always be there for our schools and provide support rounds to fix issues on a regular basis onsite and in a personal manner as well as making sure we are contactable at any time for quick solutions and ease of mind. Solving school issues are a top priority of ours and we make sure to implement pre-emptive decisions to minimalize possible problems that may occur in future, this leaves the school body without worry of having long-term problems or any system downtime and all departments of the school can complete their roles without hindrance. We also provide you with remote access support to quickly solve and fix issues as soon as they come up as a problem, with this complicated solutions can be applied from anywhere in the UK at any time. As your IT support we can either inherit full control of your IT or we can work in cooperation providing adaptability around your current onsite IT teams.
Schools in our service are ensured to have all the necessary functionality they need to run on a day to day basis with software and hardware installations being available to upgrade your current system infrastructure, the technology we provide and install is to improve functionality, productivity and proficiency from the school. These better resources will throttle school efficiency improving the staff's capability to work such as by providing learning alternatives and new ease of access solutions, Teachers and staff will be provided with the materials they need to create an influential learning and work environment. Choose support based on what you feel you need and we will adapt around you, we will work around a scheme that you and your school feel comfortable with and apply our flexible time management and customisable levels of support depending on your needs. Support from us ensures that we work directly with you on a personal level to provide exactly what you need to succeed, the Businessland Group works well in a budget, within your own budgeting scheme we closely plan and design your implementation and gives you the best quality installations. Warrantees are also available for all devices we install ensuring you get exactly what you are promised, a long reliable service.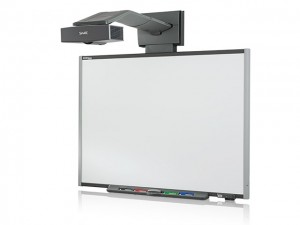 Support that you will receive include is the providing, installing, warranty and maintaining of devices such as-
· Whiteboards
· Smart TVs
· Projectors
· Air conditioning
· Printers
· Pcs
· Laptops
· Trolleys
· Apple mac support
· Tablets
We provide schools with advanced administration software SIMs to assist teacher's performance throughout the day, by integrating SIMs into your system staff are opened up to a long list of new resources and features. SIMs provides all of the essentials such as registers, timetables and planners and more advanced tools such as graph and diagrams, dynamic grouping and data comparisons. The powerful tools provided make keeping record on progress within a school simple and effective and provides detailed overviews and analysis making development within the sector move smoothly without issue whilst giving you all the necessary information it gathers to improve to even greater lengths.
Representing your online profile is more important than ever so having a website is crucial for a school to keep up appearances and maintain connectivity with parents and students, The Businessland Group will take care of providing a professional website what is both easy to navigate and visually appeasing. Your website is also an important resource for within the school as it provides teachers and students a gateway into important notifications and documentations. Your website will be tailor made to fit your school perfectly and provide the functionality you need.
Networking and Communications
ITHelpDirect provides networking solutions to your infrastructure providing cabinets for rack servers and switches and connects your network using wireless management by Zyxel and Ruckus systems enabling full coverage of the premises or in key areas through long range wireless access points or wired through cat5 links which we install, terminate and fluke test on site, we also provide fibre optic connectivity and gigabit networks so that you get an exceptional level of speed and functionality from your network. These significantly increase inter connectivity within schools and help to provide WAN or LAN resources to staff and students. Switching can be used to provide Power over Ethernet (PoE) devices throughout the school for easy and simple management of devices like IP phones and CCTV. VLANs are additionally provided to better control traffic and security within the network and create environments for students and staff. We also provide network optimisation to promote expansion by methods such as better allocating subnets and hosts to increase your potential growth.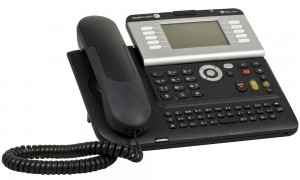 Communication is vital for maintaining relations and conveying vital information in such a large scale organisation, so ITHelpDirect delivers Alcatel Telephones and E-mail solutions to provide advanced and efficient communication within the facility. Alcatel telephones are easy to use and come with advanced features and functionality to make contact with staff and clients fast and secure, each phone set has high quality sound clarity and provides matching sound to your peers and have Power over Ethernet (PoE) capabilities. Lines are also available which we manage on your behalf, keeping constant uptime is our priority to you allowing your telecoms systems and services to thrive under the best conditions. Additional communication services we produce is your E-mail service, with this the staff and students can be entitled to their own emails linked to the school allowing for quick communication and transfer of data. Emails can be monitored and filtered to ensure safety and security online and within your own network preventing malicious messages, spam and viruses.